My Vybe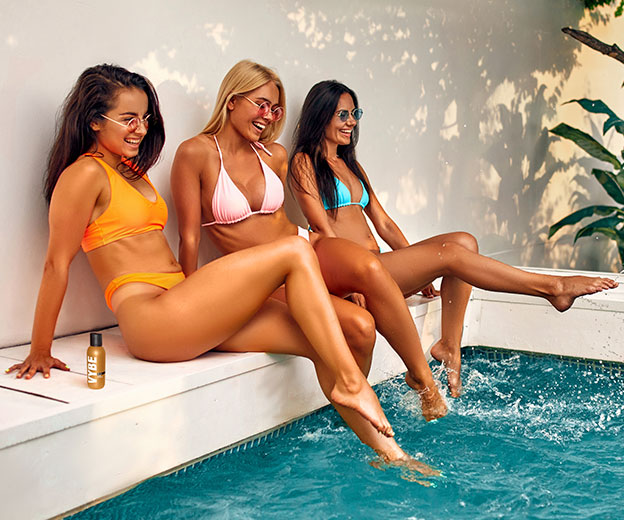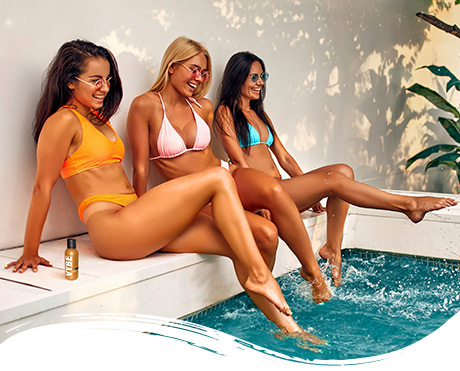 Tan Accelerator
Tan several times faster than usual thanks to our 100% natural tanning oil formula
Boost Melanin
Get a deep chocolate tan, by naturally stimulating the production of melanin in the skin
Deep Hydratation
Speed up and `seal` tanning, by hydrating your skin to the core with a complex of natural oils
Tan faster and better.

Keep your tan for long! SEE MORE
NEXT GENERATION

DEEP TANNING

FORMULAS
We Summer
Summer is our inspiration. Sun-lovers are our crowd. Beaches - our natural habitat. To celebrate our love for summer, we created the VYBE line. It's designed to give you a complete and exquisite tanning experience during your treasured summer time. Get the best out of your sunny holiday, feel your most attractive and confident, tan deep, fast and healthy, and enjoy every minute of your summer adventure with amazing vybes! Take us to the beach. Let's play.
The secret to tanning
It`s all in the formula!

Keep your tan for long!
4 oils that speed up the tanning process
3 oils that intensify the tanning results
4 hydrating ingredients that prolong the tan
Formulated with the best natural oils for fast and dark tanning: Coconut, Avocado, Almond, Macadamia, Jojoba, Grape seed, Grapefruit, Sesame, Rosemary, Cocoa butter, and enriched with Vitamin A and E and Beta Carotenе!
The VYBE formula was especially designed for those who demand deep and long-lasting tan - and also want it fast and natural.
It`s made with 100% natural tan-enhancing oils, combined with hydrating ingredients. By boosting melanin production, moisturizing the skin and attracting the sunlight to it, all 3 VYBE formulas allow every skin type to achieve the maximum amount of tan.
Each one of the 3 VYBE tan accelerators has a special added effect to it. You can choose between strong tone & tight action, shiny glitter action and extra moisturizing action.
Last but not least, VYBE AFT is a 24-h hydrating formula enriched with soothing Aloe Vera and Collagen. It nourishes and repairs the skin after sun exposure, to speed up tanning and ensure lasting and even tan.
*Does not contain sunscreen UV filter. During prolonged sun exposure use in combination with a sunscreen product.
Best sellers
To get dark tan fast and keep it for long, combine a tan-accelerating VYBE formula with an aftersun soothing balm!

Get it FREE!